Jamie Whyte's superb BBC Radio 4 documentary, focusing on F.A. Hayek, is now available as a BBC podcast.
You can download it from here:
Yo, Hayek! (Broadcast on BBC Radio 4, 8:30pm, 31st Jan, 2011)
(iTunes users can also find the podcast on the iTunes store, for free subscription, if they search for 'bbc radio 4 analysis', though it may take a little time to appear.)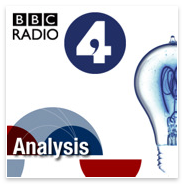 I would prefer to let you listen to the documentary yourselves, rather than try to annotate my own personal highlights (such as the mention of 'factors of production', the linking of 'quantitative easing' with 'money printing', or anything stated by Professor Robert Higgs and Steve Baker MP).
Basically, it's all good.
However, I must just say that I was mightily impressed when the opening section began with the theme of the following video. I would therefore like to thank Jamie for giving me yet another opportunity to embed this video within a Cobden Centre article.